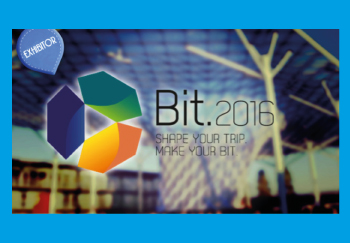 BIT 2016 – THE AUDIOVISUAL SECTOR TECHNOLOGY FAIR. Nearly thirty research and development projects were presented at the I+D+BIT (R&D&BIT) contest promoted by BIT 2016, the Audiovisual Technology Trade Show, organised by IFEMA (the Madrid Fairs Association) between 24 and 26 May 2016. These projects were developed, in both […]
See more
BIT 2016 – THE AUDIOVISUAL SECTOR TECHNOLOGY FAIR
Nearly thirty research and development projects were presented at the I+D+BIT (R&D&BIT) contest promoted by BIT 2016, the Audiovisual Technology Trade Show, organised by IFEMA (the Madrid Fairs Association) between 24 and 26 May 2016.
These projects were developed in academic and business settings with the aim of finding new technologies with high added value and potential for growth applied to the audio-visual industry. The I+D+BIT initiative was launched to recognise the work of the professionals and bodies in the world of audio-visual research, whose role is essential in this sector, and to make society aware of the most innovative projects.
A Selection Committee chose 25 projects, taking into account the potential of the research carried out, its capacity to influence the future development of the audio-visual industry, its potential for application, the originality of its focus, method or object and its ability to bring together and generate cooperation between different interested actors.
Attendees at BIT 2016 could find out first-hand about the development of these projects thanks to a series of information posters and presentation sessions:
Audio and video over IP
Recognition and generation of synthetic speech
Use of metadata applied to big data
Virtual, augmented and immersive reality
Interaction with objects
Neuroscience
Production and distribution of scientific content
Adaptive streaming
Stage lighting
Accessibility
Automatic analysis of video and audio
360º production
Motion capture
Searching, cataloguing and recommending content
Usability of interactive TV
Synchronising hybrid content
These are some of the working areas applied to the audio-visual sector on which the selected projects in I+D+BIT perform research.